It's a fabulous long weekend, and here's where you can get your beer on. If you have updates to send me on beer events though or want your event to be added, e-mail beer@quaffablereading.com
Taprooms
Double Barrelled Taproom
doublebarrelled.co.uk/taproom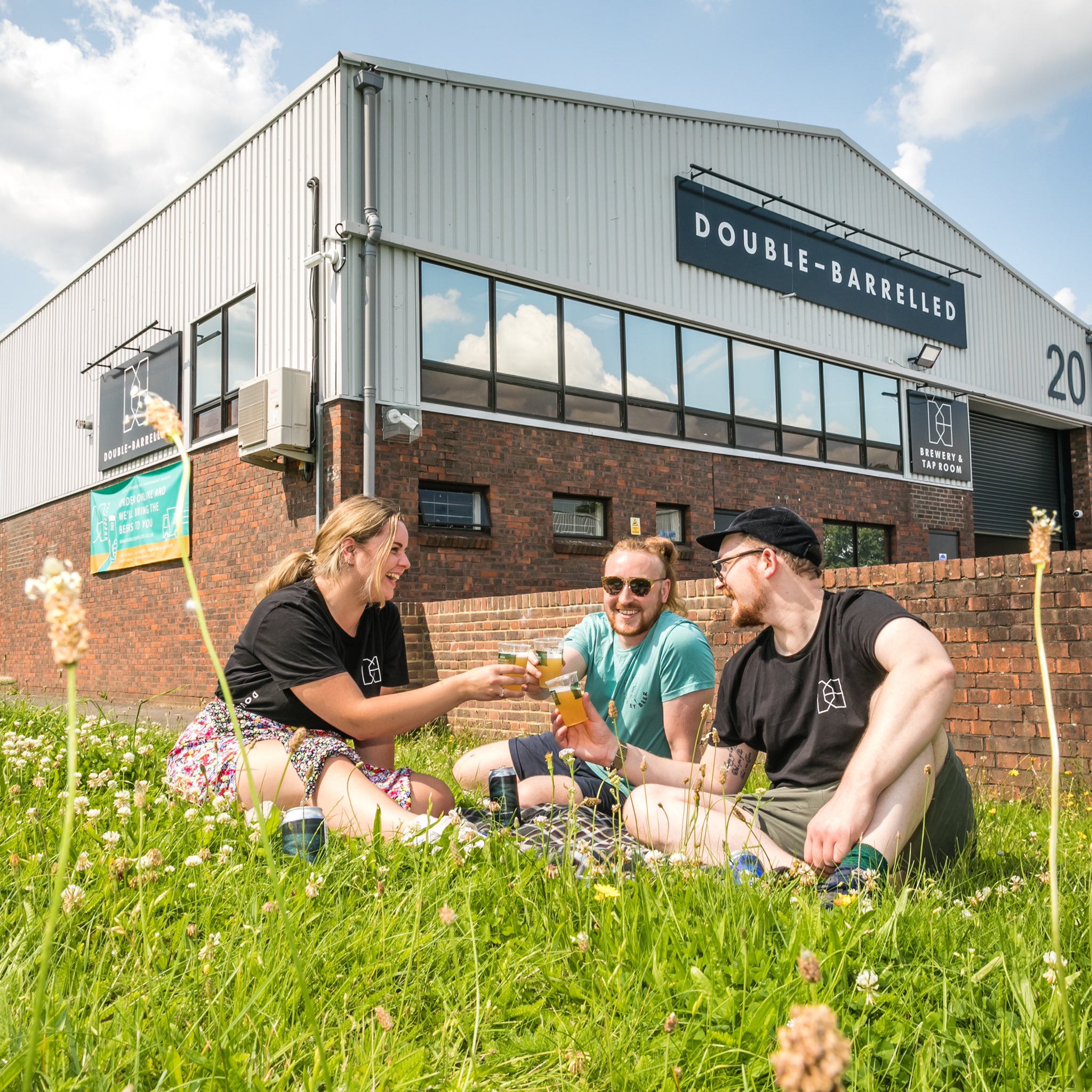 Friday: 1pm – 8:30 pm. Food by Fink Street Food
Saturday: 1pm – 8:30 pm. Pizza by Aro & Chefs
Sunday: noon-5pm
Thursday 5pm – 8:30pm
Elusive Taproom
www.elusivebrewing.com/tap-room
Friday: noon-6pm. Reservations possible
Saturday, closed (at Wokingham Jubilee in the park instead)
Loddon Tap Yard
Friday: 10am-9pm. Reservations possible. Food by Fat Tabby
Saturday: 10am-9pm. Reservations possible. Food by Proper Takeout
Sunday: 10am-6pm. Reservations are possible. Fook by Fink Street food
Monday: 10am-6pm. Reservations possible.
Tuesday 9am-10pm. Reservations possible. Brunch by Fat Tabby (10-3).
Wednesday 9am-5pm. Reservations possible. Brunch by Fat Tabby (10-3).
Thursday 9am-5pm. Reservations possible. Brunch by Fat Tabby (10-3)
Siren Tap Yard
Siren have got a big Jubilee weekend with a bouncy castle, free face painting for the kids, inflatable football, and a whole bunch of street food
Friday: noon-10pm. Food by Friends and Flavours, Demaine Artisan, Gorilla Bakes and Emily Eats. Reservations possible
Saturday noon-10pm. Food by Sultan Restaurant, Demaine Artisan, Applemore Cakes and Emily Eats. Reservations possible
Sunday noon-6pm. Pizza by Siren Reservations possible
Monday noon-6pm. Pizza by Siren
Wednesday noon-8pm. Pizza by Siren
Thursday noon-8pm. Pizza by Siren
The Haunt at Phantom
Phantom has sour slushies to enjoy in the sun
Friday: 2pm-10:30pm. food by Hook and Crook
Saturday 1pm-10:30pm. A street party, and pizza by A Modo Mia
Sunday 1pm-6pm. food by Hook and Crook and ska music
Bracknell Beer Festival
The Bracknell Ale & Cider festival is back on the 4th June. Tickets here. Trains from Reading to Martin's Heron leave every half hour and cost just £6 for a return, so it's a fantastic replacement for Reading beer festival this year.
Pub special events
The Castle Tap
Friday – launch of Moonwake New England IPA
Sunday 8pm – music by Captain's Bears
The Fox and Hounds
Friday 7pm – Old school hip hop vinyl party
The Retreat
Friday: Street Party from 3-7, followed by music by Rufus Ruffcut
Saturday 8:30 – Stuart Maxwell's Big River Blues
Wednesday 8pm – Quiz night
Dolphin Brewery
Saturday 8:30am – Dolphin are back at the farmer's market, with the unofficial Platty Jubes beer – Queen V
Upcoming events
Twyford Beer Festival
Twyford beer festival is on the 10th and 11th June. Tickets 
here
. Also just a short train journey from Reading every 10 to 20 minutes.
Craft Theory Festival
After 2 years absence, Craft Theory Festival is back on the 1st and 2nd July. Tickets available
here
.