It's another bank holiday, and there's plenty on for the discerning beer fan. If you have updates or want your event to be added, e-mail beer@quaffablereading.com
Taprooms
Double Barrelled Taproom
doublebarrelled.co.uk/taproom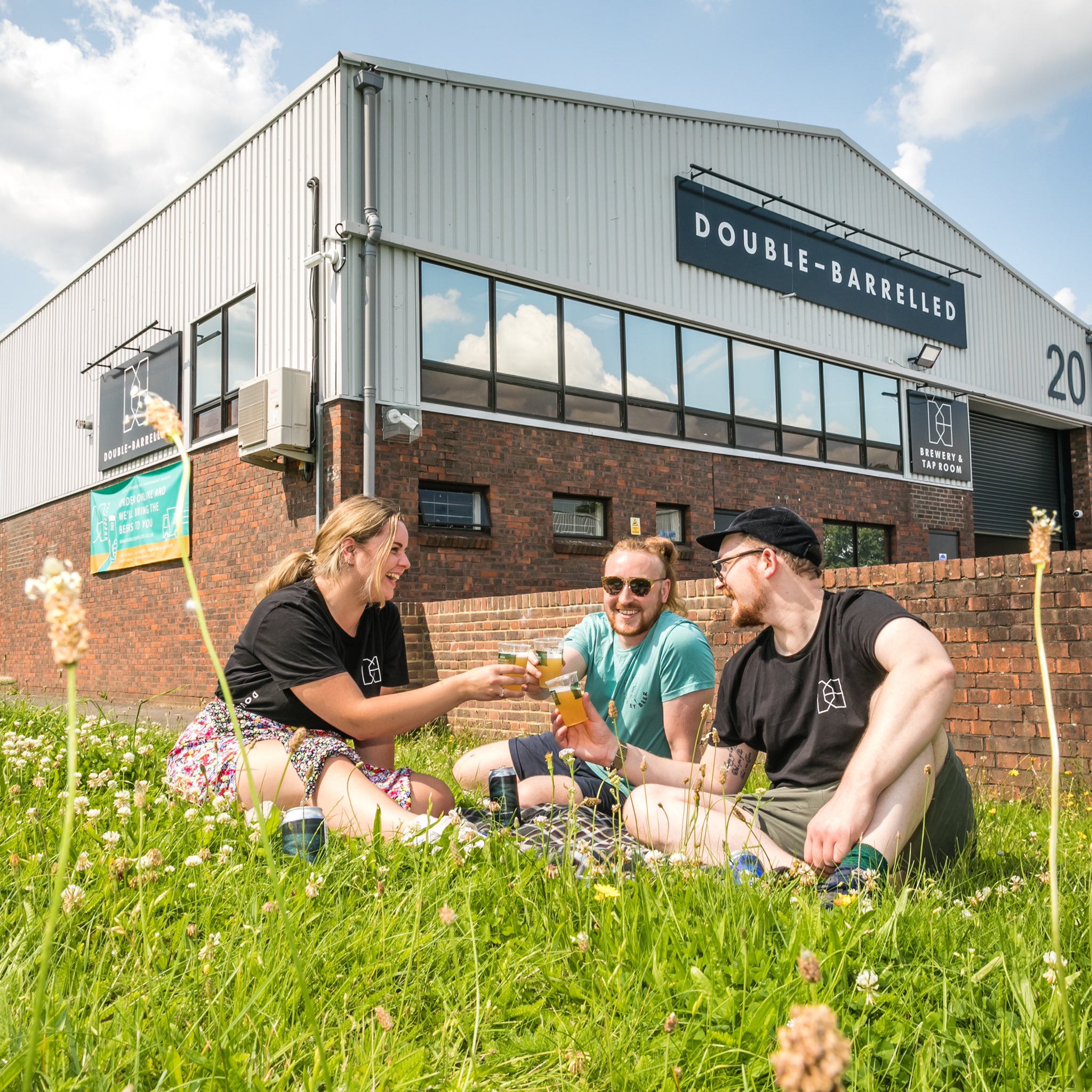 Double Barrelled have two new beers for you this week – I Always Wanted You To Go Into Space, a Double Dry Hopped IPA, and Dictionary Corner, a Pale Ale
Friday: 4pm – 8:30 pm. Mezze Boxes by Fink
Saturday: 1pm – 8:30 pm. Bao Buns and Noodles by Demaine Artisan
Sunday: noon-8:30pm. Burgers by Fat Tabby
Thursday 5pm – 8:30pm
Elusive Taproom
www.elusivebrewing.com/tap-room
Friday: noon-6pm. Reservations possible
Saturday noon – 8pm. Reservations possible
Loddon Tap Yard
Friday: 9am-9pm. Reservations possible. Brunch by Fat Tabby (10-3), dinner by Fink Street Food (5-9)
Saturday: 10am-9pm. Reservations possible. Food by Fat Tabby (10-9)
Sunday: 10am-6pm. Reservations possible. Food by Fink Street Food (10-9)
Monday: 10am-6pm. Reservations possible. Food by Fat Tabby (10-6)
Tuesday 9am-5pm. Reservations possible. Brunch by Fat Tabby (10-3)
Wednesday 9am-5pm. Reservations possible. Brunch by Fat Tabby (10-3)
Thursday 9am-5pm. Reservations possible. Brunch by Fat Tabby (10-3)
Siren Tap Yard
Siren have a bank holiday weekend of fun with food, games and yoga (booking required for the yoga)
Friday: noon-10pm. Pizza by Siren. Reservations possible
Saturday noon-10pm. Food by Tacitos and Gorilla Bakes. Reservations possible
Sunday noon-6pm. Food by Wins and Tings and Unholy Donuts. Yoga at 1pm and 2pm. Reservations possible
Monday noon-6pm. Food by Smoky Bros and Applemore Cakes
Wednesday noon-8pm. Pizza by Siren
Thursday noon-8pm. Pizza by Siren
The Haunt at Phantom
Phantom have got a selection of sour fruity beers all weekend
Friday: 3pm-10pm. Food by Proper Takeout
Saturday 1pm-10pm. Food by Proper Takeout
Sunday 1pm-6pm.
Pub special events
The Castle Tap
Sunday 7pm – Celtic storytelling
The Fox and Hounds
Friday 7:30pm – Double Barrelled have a tap takeover at the Fox and Hounds
The Retreat
Saturday 8:30pm – Cool Hand Luke plays guitar
Upcoming events
The Grumpy Goat
Join Grumpy Goat for their beer club. May tickets here.
Also, meet the team from Verdant and sample their beer on the 12th May. Tickets here.
Bracknell Beer Festival
The Bracknell Ale & Cider festival is back on the 4th June. Early bord tickets here.
Twyford Beer Festival
Twyford beer festival is on the 10th and 11th June. Tickets 
here
.