It's feeling a lot like spring out there, so is it time to go find some nice outdoor bars and taprooms? Also, don't forget the pickled onion contest at The Retreat on Sunday, and the launch of Multiplayer, the International Women's Day beer brewed by women from Elusive, Siren, and The Malt Miller at The Castle Tap on Thursday. If you have updates or want your event to be added, e-mail beer@quaffablereading.com
Taprooms
Double Barrelled Taproom
doublebarrelled.co.uk/taproom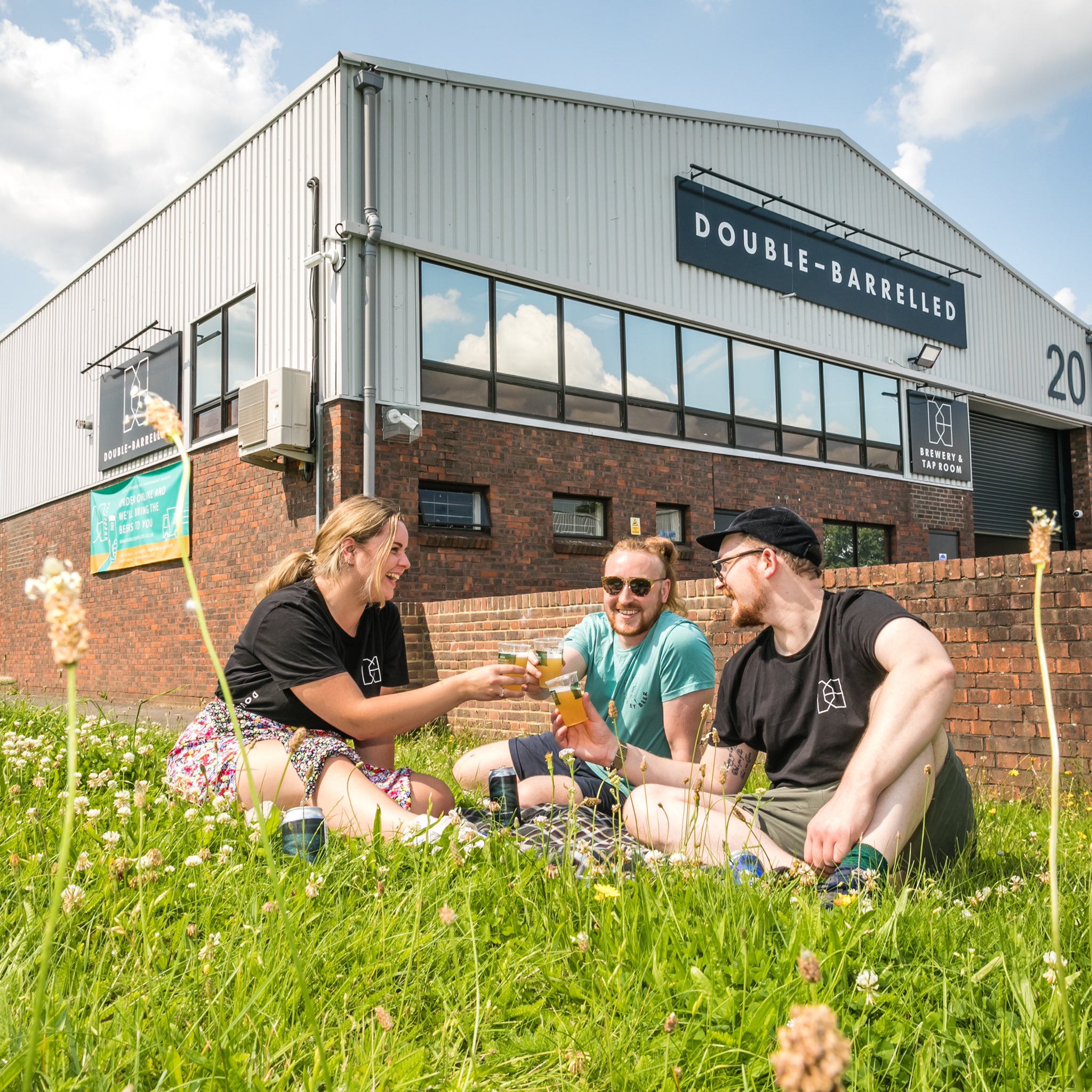 Congratulations to Double Barrelled for winning a gold medal for Parka at the SIBA awards. Head to the taproom to try it, or to try the double hopped version DDH Parka.
Friday: 5pm – 8:30 pm. Chili & Nachos by Spotty Badger
Saturday: 1pm – 8:30 pm.Burgers by Fat Tabby, plus flower arranging for Mother's Day (tickets)
Sunday: 6:30pm Mates Rates Comedy. Tickets here. Doors open from 4pm, and Tacos by Tacito
Elusive Taproom
www.elusivebrewing.com/tap-room
Elusive have just released three new beers – Shadow Of The Beast, a Black IPA, Overdrive, an American IPA, and Skyline Drive, a US Pale Ale. Head along to the taproom or use the code HERECOMESTHESUN for 10% off on the website.
Friday: noon-6pm. Reservations possible
Saturday noon – 6pm. Reservations possible
Loddon Tap Yard
Friday: 9am-9pm. Reservations possible
Saturday: 10am-9pm. Reservations possible.
Sunday: 10am-6pm. Reservations possible
Tuesday 9am-11pm. Reservations possible 7pm Quiz Night
Wednesday 9am-5pm. Reservations possible
Thursday 9am-5pm. Reservations possible
Siren Tap Yard
Friday: noon-10pm. Pizza by Siren. Reservations possible. Join Siren online for their 9th birthday at sirencraftbrew.com/s9
Saturday noon-10pm. Tacos by Tacito. Reservations possible
Sunday noon-6pm. Pizza by Siren.
Wednesday noon-8pm. Pizza by Siren.
Thursday noon-8pm. Pizza by Siren.
The Haunt at Phantom
Friday: 3pm-10pm. BBQ by Smoke Tin Kitchen
Saturday 1pm-10pm. Donuts by Unholy Donuts
Sunday 1pm-6pm.
Pub special events
The Castle Tap
Saturday 7:30pm: Live music by Nasty Fishmonger & Boogedy Smak
Thursday 7pm: The launch of Multiplayer, the International Women's Day beer brewed by women from Elusive, Siren, and The Malt Miller
The Retreat
Saturday 8:30pm: Music by The Sidemen
Sunday 3pm: Pickled Onion Contest
The Weather Station
wildweatherales.com/the-weather-station
Saturday 2:30pm: Cephalopod 2022: Launch Party
Sunday 2pm: Mario Golf Tournament and Bottle Club
Upcoming events
The Grumpy Goat
Join Grumpy Goat for their beer club. February sold out, so buy tickets for March before they all go.
Bracknell Beer Festival
The Bracknell Ale & Cider festival is back on the 4th June. Early bord tickets here.
Twyford Beer Festival
Twyford beer festival is on the 10th and 11th June. Tickets
here
.