It's all Ale Trail and International Women's Day this week, with special IWD events at Double Barrelled, The Fox and Elusive, . If you have updates or want your event to be added, e-mail beer@quaffablereading.com
Taprooms
Double Barrelled Taproom
This week's new beer release is the most excellent San Dimas, a West Coast IPA. Party on dudes!
Friday: 5pm – 8:30 pm. Malaysian curries by Makan Malaysia.
Saturday: 1pm – 8:30 pm. Mediterranean mezze by Fink Street Food.
Tuesday: 3pm – 7pm DB are brewing a special International Women's Day beer, and opening as a one off on Tuesday to help celebrate it
Elusive Taproom
www.elusivebrewing.com/tap-room
Elusive are hosting a Brew Along At Home for International Women's Day. Full details here.
Friday: noon-6pm. Reservations possible
Saturday noon – 6pm. Reservations possible
Loddon Tap Yard
Head along to get your Ale Trail stamp.
Friday: 9am-9pm. Reservations possible
Saturday: 10am-9pm. Reservations possible.
Sunday: 10am-6pm. Reservations possible
Tuesday 9am-5pm. Reservations possible
Wednesday 9am-5pm. Reservations possible
Thursday 9am-5pm. Reservations possible
Siren Tap Yard
Friday: noon-10pm. Pizza by Siren. Reservations possible
Saturday noon-10pm.  Asian Fusion food by Demaine Artisan. Reservations possible
Sunday noon-6pm. Pizza by Siren.
Wednesday noon-8pm. Pizza by Siren.
Thursday noon-8pm. Pizza by Siren.
The Haunt at Phantom
www.phantombrew.com
Friday: 3pm-10pm. Pizza by Proper Takeout
Saturday 1pm-10pm. BBQ by Smoke Tin Kitchen
Sunday 1pm-6pm.
Pub special events
The Alehouse
Saturday – Ale trail booklets available, and DJs from KAKFM in the evening in honour of the late Merry.
The Allied Arms
Also part of the Ale Trail, so why not pop along
The Castle Tap
Yet another on the Ale Trail list
The Fox and Hounds
Also on the Ale Trail, but primarily its Vixen – the Fox's festival for International Women's Day this week
Friday 7:30pm – All female lineup of DJs
Saturday 3pm – DJs and live bands for Vixen
Tuesday 8pm – Cheese and Beer tasting with Grumpy Goat for actual International Women's Day. £20 for 5 beers and 5 cheeses.
The Greyfriar
Monday 8pm – pub quiz. And it's on the Ale Trail
The Nag's Head
Of course it's on the Ale Trail. It'd be mad if it wasn't.
The Retreat
The Retreat is the official launch pub of the Reading CAMRA Ale Trail, and has 7 cask beers on to celebrate.
Saturday 7pm: Music by The Shufflepack
Wednesday 8pm: Pub Quiz
The Weather Station
wildweatherales.com/the-weather-station
Another regular on the Ale Trail. If it's featured in here, it's pretty much bound to be. Also not mentioned on the trail are;
Butler
Victoria, Tilehurst
Fox & Hounds, Tilehurst
Griffin, Caversham
Loddon Tap Room, Dunsden Green
Hop Leaf
Park House, University
Turks Head
Three Tuns
Horse & Groom, Hare Hatch
Royal Oak, Knowl Hill
Bell, Waltham St Lawrence
Crispin, Wokingham
George & Dragon, Swallowfield
Elm Tree, Beech Hill
Six Bells, Burghfield
Dolphin Brewery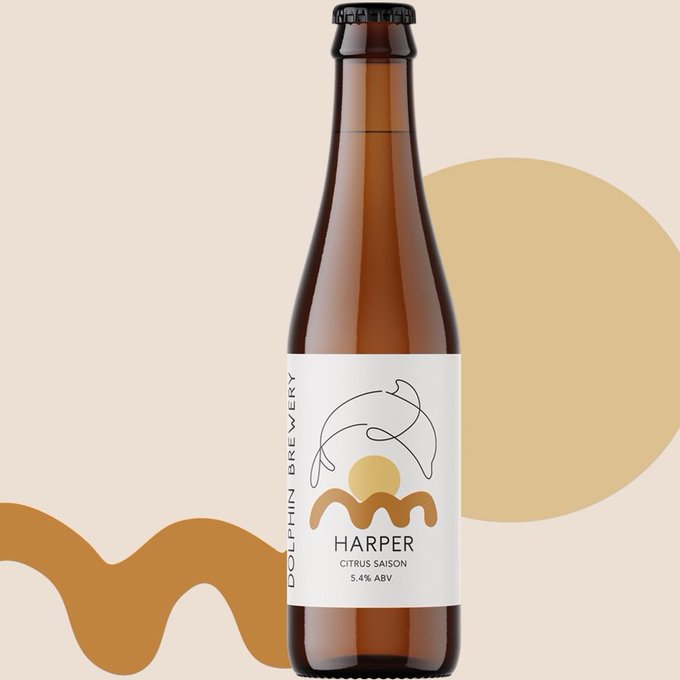 Saturday: Dolphin will be at the Farmer's Market with a new beer – Harper, a Citrus Saison.
Upcoming events
A preview of some future events you'll want to get tickets for before they all go.
Double Barrelled
Comedy is back at Double Barrelled on the 27th March. Tickets here.
Siren & Grumpy Goat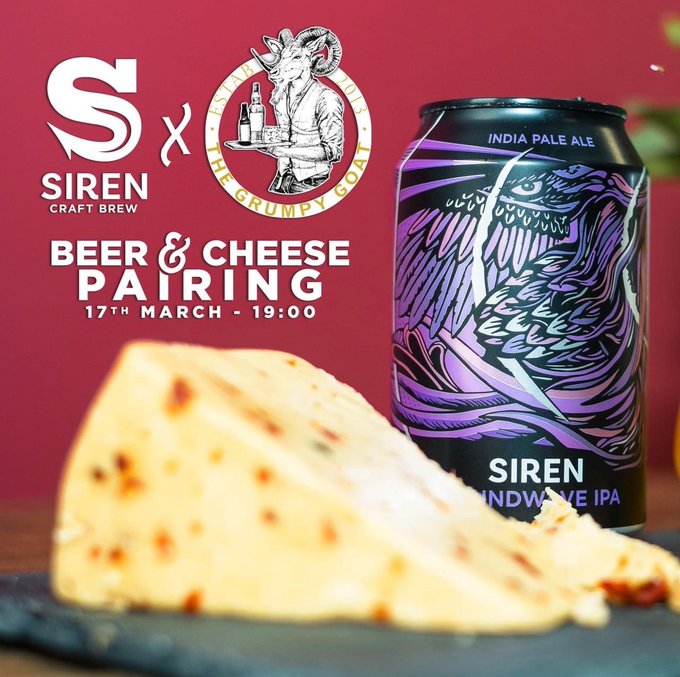 Siren is celebrating its 9th birthday with a live and a virtual beer and wine pairing. The live event is on the 17th March (tickets £24.30), and the online event is on the 25th March (tickets £39).
The Grumpy Goat
Join Grumpy Goat for their beer club. February sold out, so buy tickets for March before they all go.